Helps language development-reading, spelling, vocabulary.
Promotes brain development-reading wakens regions of the left brain. The active areas involve understanding the meaning of words and concepts tied to memory.
Aides in understanding a world outside of our own and making connections to personal experience.
Articles/Studies on the Impact of a School Librarian
    The presence of a trained school library professional is a powerful influence in promoting, guiding, and inspiring you readers toward a love of reading and a quest for lifelong learning (Klinger, 2006).  AASL (2009) directed school librarians to read aloud to students and provide booktalks as a method of reading promotion as part of their role in reading.  The Commission on Reading from the U.S. Department of Education identified "the single most important activity for building the knowledge required for eventual success in reading is reading aloud to children," a practice to be continued throughout all grades (Anderson et al. 1985).  Furthermore, research suggests that direct encouragement to read may have an impact on the amount of reading done.  Morrow (1982) and Shin (2004) found that encouraging children to read was a positive factor in promoting reading if available reading material is interesting and comprehensive. 
    As important as direct encouragement, modeling reading both formally and informally sends positive messages to readers.  Trelease (2006) identified one factor in motivating readers is having significant others who model reading.  Several studies indicated that children read more when they see other people reading (Krashen, 2004).  Overall, many students view the school library as helping them with their reading interests, finding stories, improving reading, and helping them enjoy reading more (Todd, 2005).
From: ALA/AASL Standards for Initial Preparation of School Librarians (2010) page 8
Statistics of EMS School Library
      EMS Preferred Modality of Reading Survey 2021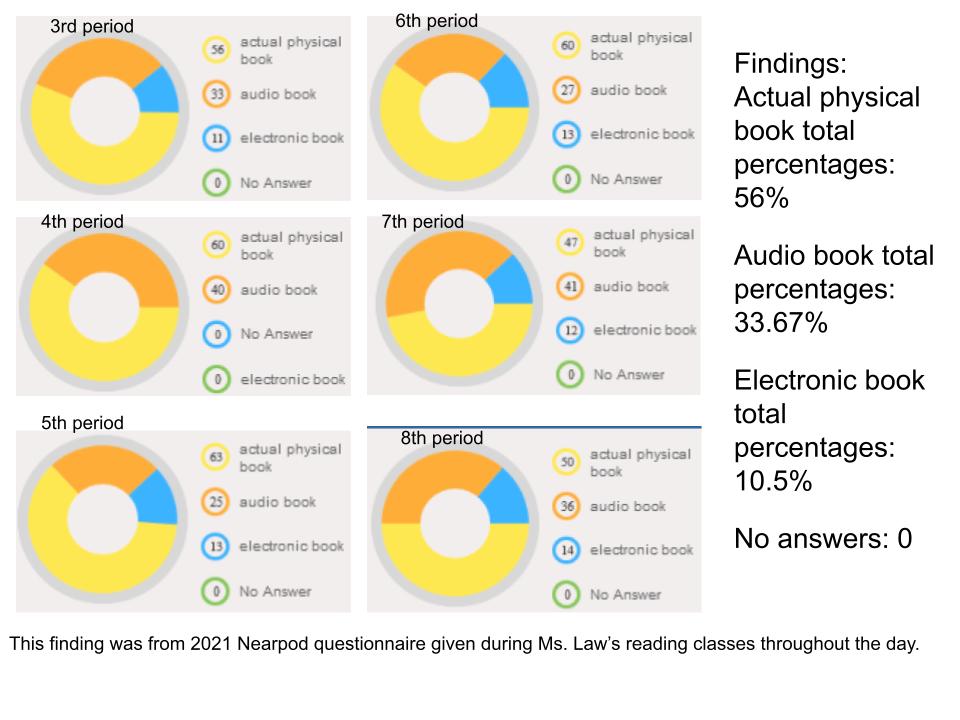 Destiny Book Checkouts Aug '21 to Mar '22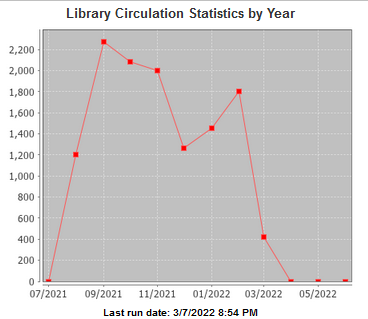 SORA Statistics for EMS 2021-2022 School Year:
                Unique Users from Aug '21 to Mar '22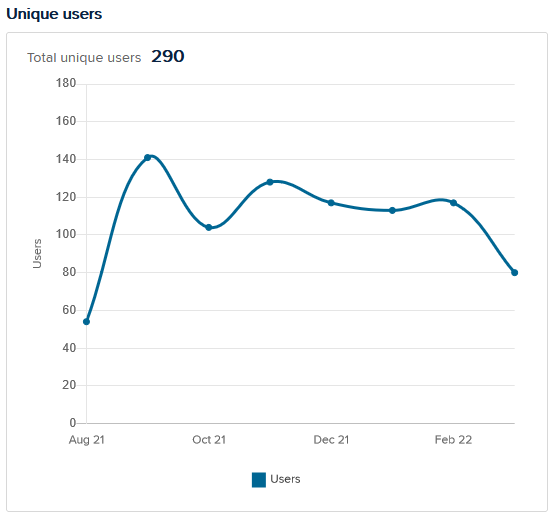 Time Spent on Digital Books '21-'22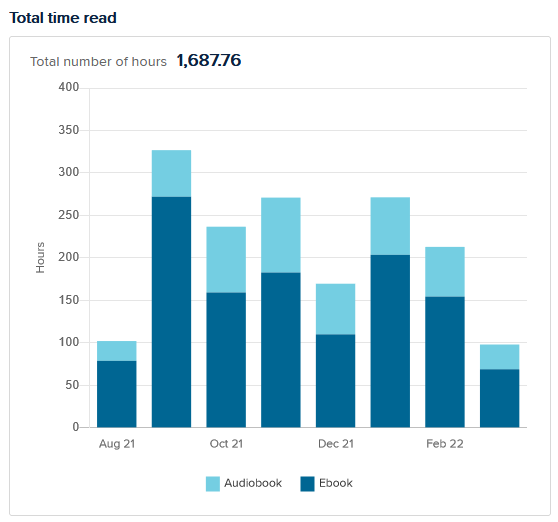 Number of ebooks or audio books opened this school year: